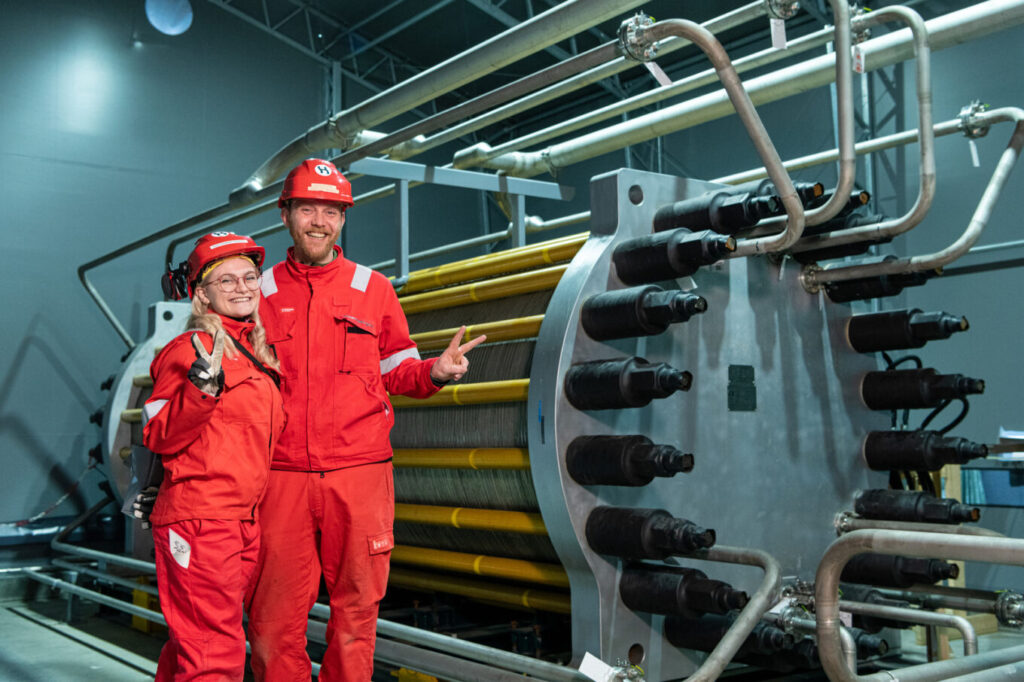 QHSSE Director
Techconsult is the link between jobs and professionals. For our client HydrogenPro we are now looking for a QHSSE Director.
Authority
Direct the organisation and other that work under management of the Company to follow the requirements for the QHSSE management system.
Authority according to the Authority matrix
Job responsibilities:
Responsible for development, maintenance, and implementation of the QHSSE management system included accredited ISO certification and the QHSSE process.

Coordinate QHSSE activities internal in the company, and external with relevant authorities and customers.

Work proactively to ensure the company meets its goals related to QHSSE

Coordinate tasks related to Security (physical and operational)

Coordinate tasks related to crisis management/emergency management.
Work tasks
Responsible for leading and coordinating the company's work with safety, security and quality and proactively ensure that company meets it's target of zero accidents and high potential incidents.

Responsible for investigation and evaluation of accidents and incidents

Responsible for certification process and for establishing relevant standards such as ISO 90001, ISO 14001, ISO 45001 and ISO 27001

Implementation of company's plans and procedures for international project activities

Promote digitalized process within all areas of quality and safety work

Performance of QHSSE training and audits

Support sales, technical and projects in aspects related to HSSEQ

Contract review and input related to HSSEQ

Contribute to risk evaluation in projects and design
Qualifications and experience
Higher education (MSc, BSc or equivalent). Relevant work experience may compensate for lack of formal education.

Documented experience within quality management, health, safety and environment work, as well as from improvement processes and risk management and preferably from managing certification processes.

Experience from project based QHSE implementation and from large international tenders.

Good knowledge of relevant regulations and standards.

Preferably certified as Risk manager and Quality Lead Auditor.

Digital competence/efficient in use of relevant IT tools/database system and general knowledge of IT structure.

Knowledge from Information Security Management (ISM), and risk related to this.
What the company offers
HydrogenPro offers you the opportunity to participate in the green energy transition in a fast-growing global market with innovative solutions and new technologies. The company is growing rapidly and has high ambitions to become the preferred technology partner for large scale hydrogen plants. The projects we work on are some of the largest projects for green hydrogen globally and will impact the everyday life, environment, and future of a vast number of people around the globe.
Job Specifications:
The application deadline for this position is ASAP, and candidates will be evaluated on a continuous basis.
If any questions concerning this position, please contact, Mona Foss, by email: mona.foss@techconsult.no
Publisert 15. september 2023